Custom Remodels
---
Why Kammann Custom?
Kammann Custom prides itself on its honesty and integrity. By choosing Kammann Custom you are guaranteed to be kept informed throughout the building process. Our clients are involved in all the decisions made on their home. We will work side by side with you from design phases to move in.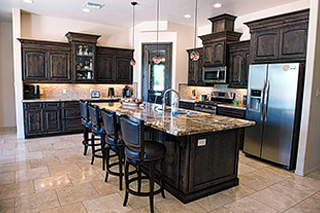 We Work With You
The Kammann Team will ensure all aspects run smoothly to make your remodel project as rewarding an experience as possible. We will guide you through the steps so that you are aware of each phase to accomplish your remodel goals.

We love this father and son team. I look forward to working with them again on a new bathroom project. I felt they had my best interest and budget in mind as well as providing solid work.
I have had the good fortune to work with Kammann Custom Construction for remodel/home improvement projects on a number of occasions and have always found the workmanship to be first class. The projects have always come in on time and under budget. This a first class operation. I consider Jeff and Christie to be friends and would recommend them to anyone needing to build a home or make improvements to existing properties.
---
Our main goal is that at the end of the building process our clients are completely satisfied.
Craftsmanship
Workmanship
Customer Satisfaction
Quality Sub Contractors
All sub contractors are licensed and insured.