Custom Homes
---
Kammann Custom Constructions quality and uniqueness set them apart from other builders. They enjoy building a client's dream home and being able to make the client's visions come to life.
Why Kammann Custom?
Kammann Custom prides itself on its honesty and integrity. By choosing Kammann Custom you are guaranteed to be kept informed throughout the building process. Our clients are involved in all the decisions made on their home. We will work side by side with you from design phases to move in.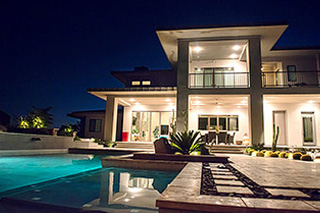 We Work With You
Kammann Custom will work with clients through all phases of the building process. The Kammann Team will assist clients in locating building sites and finding lenders. They also help clients with selecting the best materials and colors to create their dream home.

Built a custom home, very happy with their work and sub contractors. They went above and beyond my expectations.
I have hired Kammann Custom Construction to build a new 3,700 square foot house. The Kammann's are very easy to work with and have great knowledge of local government requirements and bureaucracy and also have the best subcontractors all of which they have worked with for years.
---
Our main goal is that at the end of the building process our clients are completely satisfied.
Craftsmanship
Workmanship
Customer Satisfaction
Quality Sub Contractors
All sub contractors are licensed and insured.